Thank you for visiting the website of the Etherow Country Park Sailing Club, the only sailing club in Stockport. Feel free to browse our site and see what we have to offer.
Etherow is a friendly club (when racing we experience good-natured rivalry!) and we welcome everyone: from those who may never have put their foot in a dinghy before, to Olympic team coach. Membership is inexpensive and we have some club boats that can be used, for a nominal charge, during the early stages. There are plenty of boats for sale within the club and elsewhere for very little money.
Valentines Day Regatta
There is a Regatta at Etherow this coming Sunday - Valentines Day.
Racing will start at 1.15pm and there will be prizes. We will be operating our experimental 'Headstart' handicapping that allows those new to racing or who could benefit from setting off before the rest of the boats to choose their start time, anywhere after the five minute signal.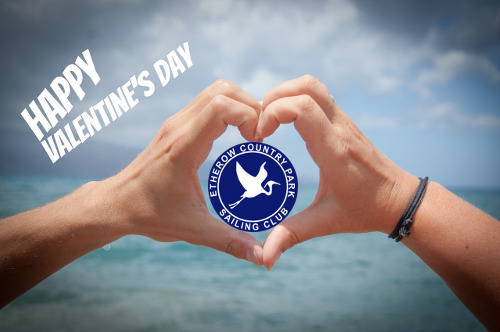 Coming soon - Presentation Night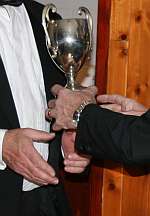 Our annual Presentation Night is scheduled for Saturday 27 February at 7.30pm.
This is the time when cups and trophies are formally presented to those who have won race series over the previous season, or who are being recognised for their contribution to the club, whether the activities be on the water or off.
It is an occasion to celebrate the achievements and contributions of our members and friends.

Along with the awards presentations (which will be kept short and sweet) there will be a Hot Pot Supper and a family quiz.

Look forward to seeing you all so please try and make it to this special evening and make it a fabulous occasion.
Subscriptions due
It is that time of year when subscriptions become due. If you are a club member you can either pay in full or spread the payments over nine months. But to do that you must give a new Standing Order to your bank for the relevant amount to be debited. To take advantage of this, you must commence payments in January.
Sailability Foundation Centre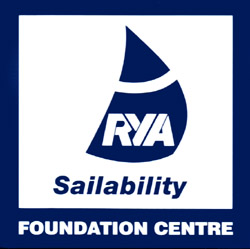 Etherow Country Park Sailing Club has been approved as a Sailability Foundation Centre which means we are working to open up the sport of sailing to people with diabilities from Stockport and neighbouring areas.
We are affiliated to the Royal Yachting Association, the recognised national body for sailing.
Sailability is the RYA programme which each year introduces 40,000 adults and children with disabilities to the sport.
Sailing is one of the few sports in which able-bodied and disabled people can compete on equal terms. More information about the programme can be found on the RYA website.
This club has been checked for suitability for offering the programme as signified by the awarding of this status. As sailors we know the joys (and sometimes the frustrations) of enjoying the natural forces of wind and water.
Some people are unable to see the trees in our country park setting, or perhaps never hear the swish and gurgle of the water. They might not be able to move from one side of the boat to the other in a hurry. But there is still a lot they can get from the sport.
We want to work with local organisations to develop our contribution to Sailability and open up more opportunities for those with challenges to build on their abilities. If you are involved in such an organisation, please get in touch by emailing sailabilty at ecpsc.org.uk.